Unleash
the Full Recruiting power of Google for jobs
In as little as 48 hours, our AI-powered technology can dramatically increase your candidate flow from the channel where 73% of job-seekers start their search: Google for Jobs.

THE RULES OF ONLINE RECRUITMENT HAVE CHANGED.
Driven by sophisticated machine learning, Jobiak is uniquely designed to optimize job posts for top 20 ranking on Google for Jobs – the search feature poised to become the #1 destination for job-seekers. 
No other recruiting technology gives employers as much predictive power to achieve high-ranking job listings that convert, generating up to 4x more applications.
What is Google for Jobs?
Google's newest job search feature is disrupting the entire recruiting industry. It's job search engine sorts and collects listing from all over the web, and is quickly becoming the one-stop shop for job-seekers.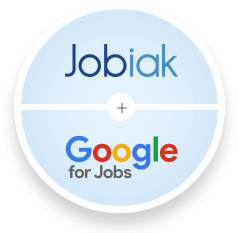 Optimize Jobs to Rank in the
Top 20 Search Results
Publish Job Posts
Quickly & Easily
Top 20
Ranking
AI-Powered SEO boosts every job into the top 20
rankings, dramatically increasing your job applicant
volume, quality and relevancy

Real-Time SEO
More +
Wish you could magically know what keywords your most qualified candidates are using to find jobs? Now you can. Jobiak doesn't just "index" your jobs to show up on Google for Jobs, our AI-platform also includes real-time, location-based SEO to boost your job rankings.
Less -

Immediate Findability
More +
Jobiak is the fastest, easiest and most affordable way to get your jobs found on Google. With plans and pricing to fit organizations of every size, it only takes one simple step to get started.
Less -

Direct Apply
More +
Job-seekers are frustrated by the current multi-step online search experience, where 60% of online applications are abandoned before ever reaching the employer career site. Jobiak's "Direct Apply" feature enables you to send candidates directly from Google to your career site, which significantly increases job application completion rates.
Less -

No Coding Required
More +
To post jobs to Google for Jobs, you need deep HTML/JSON coding expertise and must strictly adhere to a structured schema. Jobiak scans 100% of the job posts on your site, automatically identifies the required attributes, and creates the correct structure for the Google tags. No coding required – it's that simple.
Less -

Cost-Effective
More +
Quickly accelerate your flow of quality candidates by tapping into the 73% of job seekers who start their search on Google. Plans start as low as $99 per month and can scale with you as your company grows.
Less -

Every Job Posted
More +
Job boards are expensive. Many hiring managers can only afford to post high-priority listings, and often get poor results. Jobiak automatically scans and posts every single job on your career site, giving all of your listings maximum exposure to the 300 million monthly job searches occurring on Google.
Less -
THE MOST POWERFUL PREDICTIVE TECHNOLOGY
FOR GOOGLE FOR JOBS
Jobiak's AI-platform optimizes for over 25 "signals" that factor into Google for Jobs
rankings and uses sophisticated modeling to implement the ideal code to
achieve top search results for your job posts
machine learning
GOOGLE FOR JOBS RANKING FACTORS
Key SEO Signals
(Company name in domain, keyword presence, SEO meta tags)
Job Personalization Signals
(High-ranking titles, title and job description associations)
Company Reviews Signals
(Number of reviews, ratings, similar jobs)
On-Page Signals
(Occupational category, company logo, salary estimates)
Real-Time, Market-Based Signals
(Most-searched queries by job-seekers, commonly used job-search keywords, frequency of re-posting)
Location Signals
(Location accuracy, nearby locations, population size, address and zip code)
TAKE THE GUESSWORK OUT OF YOUR SEO ON GOOGLE FOR JOBS
Even skilled developers already coding job posts for Google for Jobs will benefit from Jobiak's powerful machine learning platform, which automatically fixes the SEO mistakes you didn't know you were making.
Jobiak's powerful AI-platform automatically executes over 25 specialized SEO tactics to optimize your job posts and achieve Top 20 ranking in Google for Jobs search results.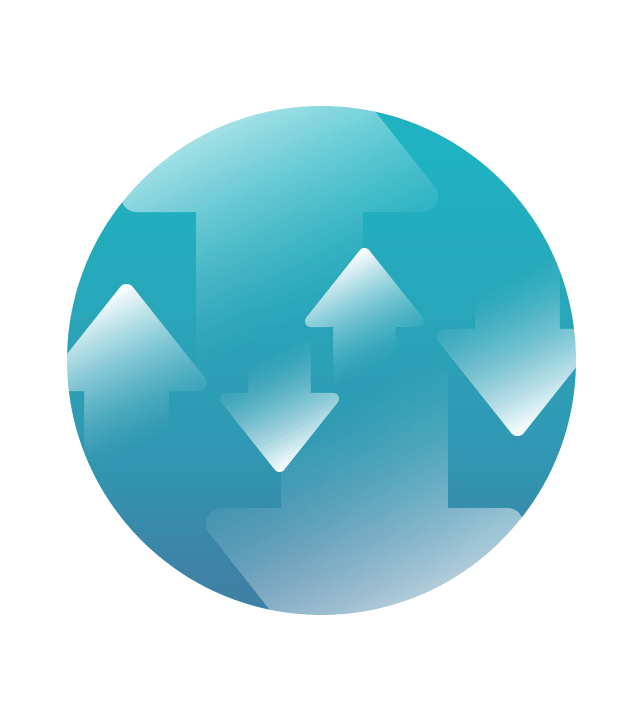 Already using Google for jobs? How do your jobs rank?
Although your jobs might be up on Google for Jobs, are they being found by quality candidates? There are various reasons why your jobs aren't showing up in the top twenty, but the good news we can change all that.
PROBLEMS
Missing Jobs?
Low Rankings in Search Results?
Fewer Views, Clicks, Applies, Conversions?
Jobiak's Solution
100% Jobs Posted
Top 20 Ranking
Branded Direct Apply
4x Applications & 2x Conversions
What Our Customers Are Saying
ENTERPRISE CUSTOMER
"We have been using Google For Jobs for a couple of years but with limited results in spite of dedicating time and resources to try and meet Google's requirements to post our jobs. Jobiak's solution of automating the entire process for posting and ranking our jobs in the search results with minimal effort on our part is indeed game changing. With Jobiak's help we foresee Google for Jobs becoming a highly cost effective recruitment channel for us with great ROI"
SMALL-MEDIUM BUSINESS CUSTOMER
"As a small business owner, it is critical for us to hire the required resources quickly and at a low cost. Jobiak has made this easy for us to use Google for Jobs. Within a few minutes of engaging Jobiak, we were able to post up to 20 jobs for $99/ month. And we got our first resume within 3 days. Thank you Jobiak!"
PARTNER
"We are focused in helping our customers win the talent war whilst maximizing the use of recruitment budgets. Prior to Jobiak, we were able to post on average only 20% of open jobs. Now we are able to post 100% of jobs and are seeing 4x number of applications and 2x conversions of job seekers from Google for Jobs"
ARTIFICIAL INTELLIGENCE, WITH A HUMAN PURPOSE
Our advanced algorithms have been specifically tuned for the recruiting industry. Some of the best minds in the AI business have analyse millions of job postings to build and train our sophisticated models. Learn more about the engine that powers our machine learning technology.