While we are out evangelizing Google for Jobs, we often get asked how it differs from the Google ATS, Google Hire.
Well, it's all in the name, as they say. Using Google for recruiting is the new normal, so it's imperative to understand the distinctions between these two.
In today's post, we're going to go over the differences between the two different ways you hire with Google: Google for Jobs & Google Hire (ATS).
Hire with Google: What Is Google Hire (Google ATS)?
Goole Hire is an applicant tracking system (ATS) and recruiting software by Google, with the goal of empowering talent sources to hire more qualified candidates faster.
Recruiters looking for an ATS may have added the Google ATS to their potential consideration set. Google boasts that Hire, the Google ATS is:
Straightforward to use
The right fit for small- to medium-sized businesses who want to "distribute jobs, identify and attract candidates, build strong relationships, and efficiently manage the interview process"
Integrated into the Google suite of products, thus increasing efficiency and productivity
The idea behind the Google ATS is that it is rooted in a platform that is already familiar to recruiters and talent acquisition teams. This makes the learning curve minimal and allows teams to hire candidates more quickly.
More than just an ATS, Hire with Google helps recruiters stay organized from sourcing candidates to scheduling interviews.
Is the Google ATS free?
This is not free. The pricing for this AI-powered recruiting app is based on the size of your company. Visit this page to find more information about the Hire by Google pricing structure and schedule a demo to learn more.
What Is Google for Jobs?
While Google Hire is focused on empowering the recruiter to manage their day-to-day sourcing activities more efficiently, Google for Jobs allows recruiters to POST their jobs so top candidates can actually find the jobs.
After all, 73% of candidates start their job search on Google. When a jobseeker googles a specific job they are looking for, such as Director of Talent Acquisition in New York City, Google for Jobs delivers a neat list of relevant job openings.
In other words, Google for Jobs aggregates job listings from around the web and presents job search results in a simple box at the top of the organic search results. It didn't take long for savvy recruitment marketing leaders to catch on and want to make sure their job openings are showing up on Google for Jobs.
To learn how to:
Post a job on Google for Jobs
Post jobs on Google through your ATS
Leverage Google to get more candidates
Read our article on an introduction to Google for Jobs here.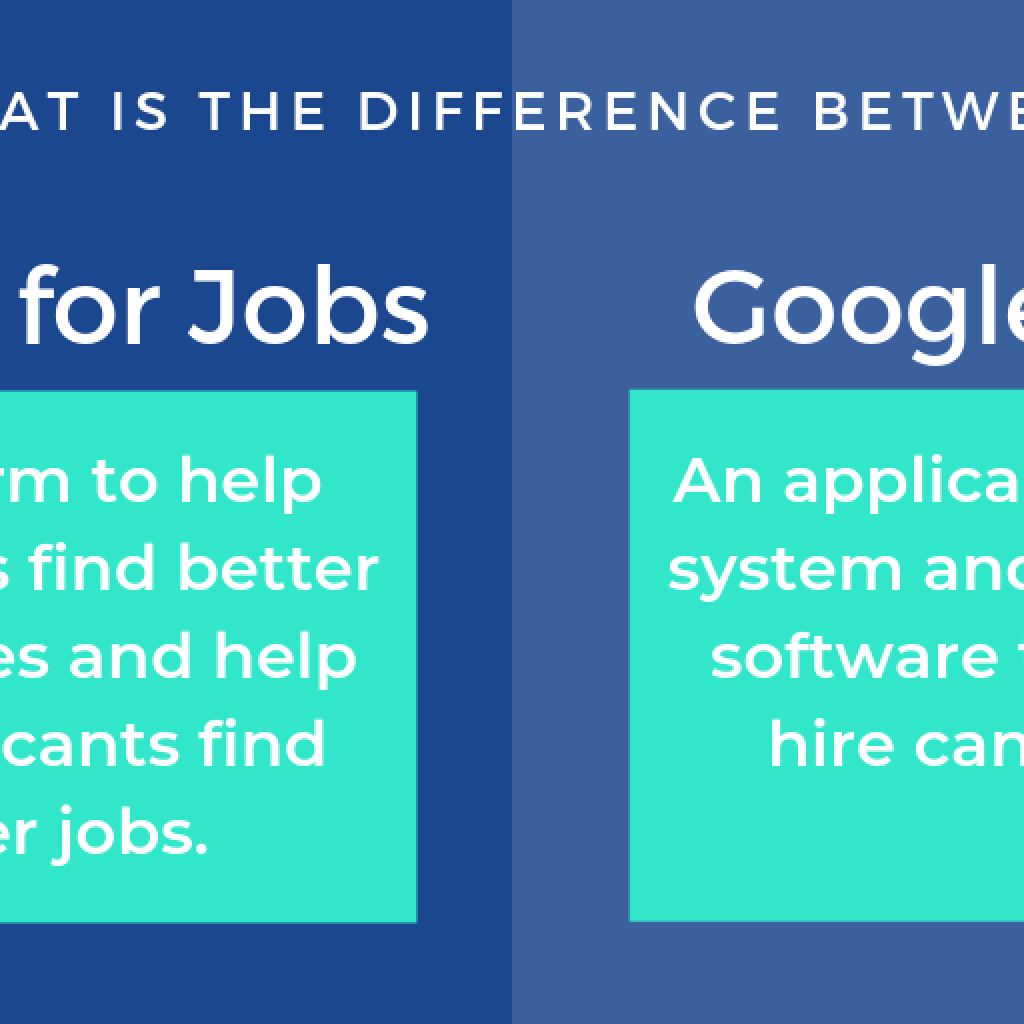 How Do Recruiters Use Google for Recruiting?
Visibility is essential for employers looking to hire with Google. We recommend the following steps to get started:
Speaking to that final bullet point, as yourself some of the following questions: Is it an integrated process? Is your team managing the candidate experience in an efficient yet candidate friendly manner? Is it time to consider switching ATSs?
If you are interested in learning more about how to make the most out of Google for Jobs, try Jobiak for free today.